Printed by http://essen.city-map.de/city/db/040302012201/the-red-dot-design-museum-
The Red Dot Design Museum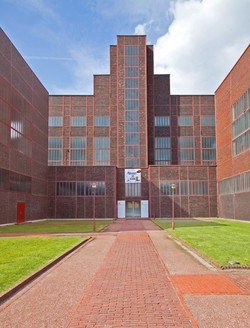 Image Copyright: Red Dot Design Museum
Red Dot Design Museum
Gelsenkirchener Straße 181
45309 Essen
Tel.: +49 201 30104-25
Opening times:
Tue - Sun and on public holidays: 11am to 6pm

Last admission: 5pm

School classes and larger groups please contact us by telephone for booking:
+49 201 30104–0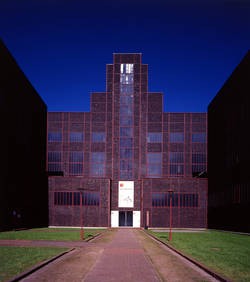 Image Copyright: Simon Bierwald_Aussenansicht des Red_Dot Museums
Around 2.000 exhibits on 4.000 square metres depict the whole range of current product designs at the Red Dot Design. Innovative and elegantly designed everyday items from all over the world will bring visitors closer to cultural features but also enables the visitor in the hands-on exhibition to experience excellent designs in close proximity. The best product design - ranging from an ingenious USB stick to the multi-functional stove up to the freely hovering helicopter – will be awarded with a recognition by an international expert jury: On 5 levels the Red Dot Design Museum presents...
All information without guarantee!