Printed by http://essen.city-map.de/city/db/040302014701/experience-grandiose-balloon-trips-with--skytours-ballooning
Experience grandiose balloon trips with skytours ballooning
Image Copyright: Skytours Ballooning GmbH
Skytours Ballooning GmbH
Heinrich-Pesch-Str. 12
50739 Köln

Tel.: 0221-3 55 56-0

Tickets and information under
http://www.skytours-ballooning.de



WITH US YOU ARE AT HOME IN THE SKY!
Image Copyright: Skytours Ballooning GmbH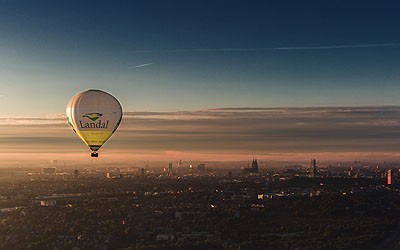 Image Copyright: skytours ballooning
Balloon instead of balcony – The action for the summer

– few places still available -
Gladbeck – Wasserschloss Wittringen // 12. and 13. July 2014
Summer and no holiday in sight? adventrues can experienced at home too! During the
summer months Skytours Ballooning GmbH offers the action 'Balloon instead of balcony' with
unforgettable balloon start into the sunset.
Lots of people would like see their home from above and enjoy the view over the surrounding area in first sunlight or sunset. That becomes possible for balloon enthusiasts from the
12. to 13. July 2014, where daily starts are planed from the moated castle in Wittringen at sunrise and sunset. The starts take place with several balloons daily around 7.30pm.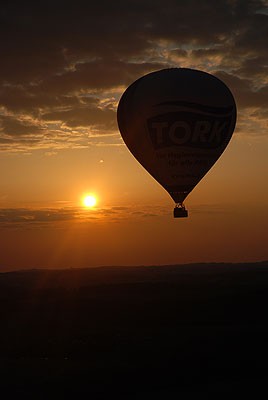 Image Copyright: Skytours Ballooning GmbH
Kontakt:
Skytours Ballooning GmbH
Simone Gruner
Heinrich-Pesch-Str. 12
50739 Köln

Tickets and information under
0221 - 35 55 60
as well as under
www.skytours-ballooning.de

No responsibility is accepted for accuracy of information!


Inexpensive accommodation at Alemantris.de